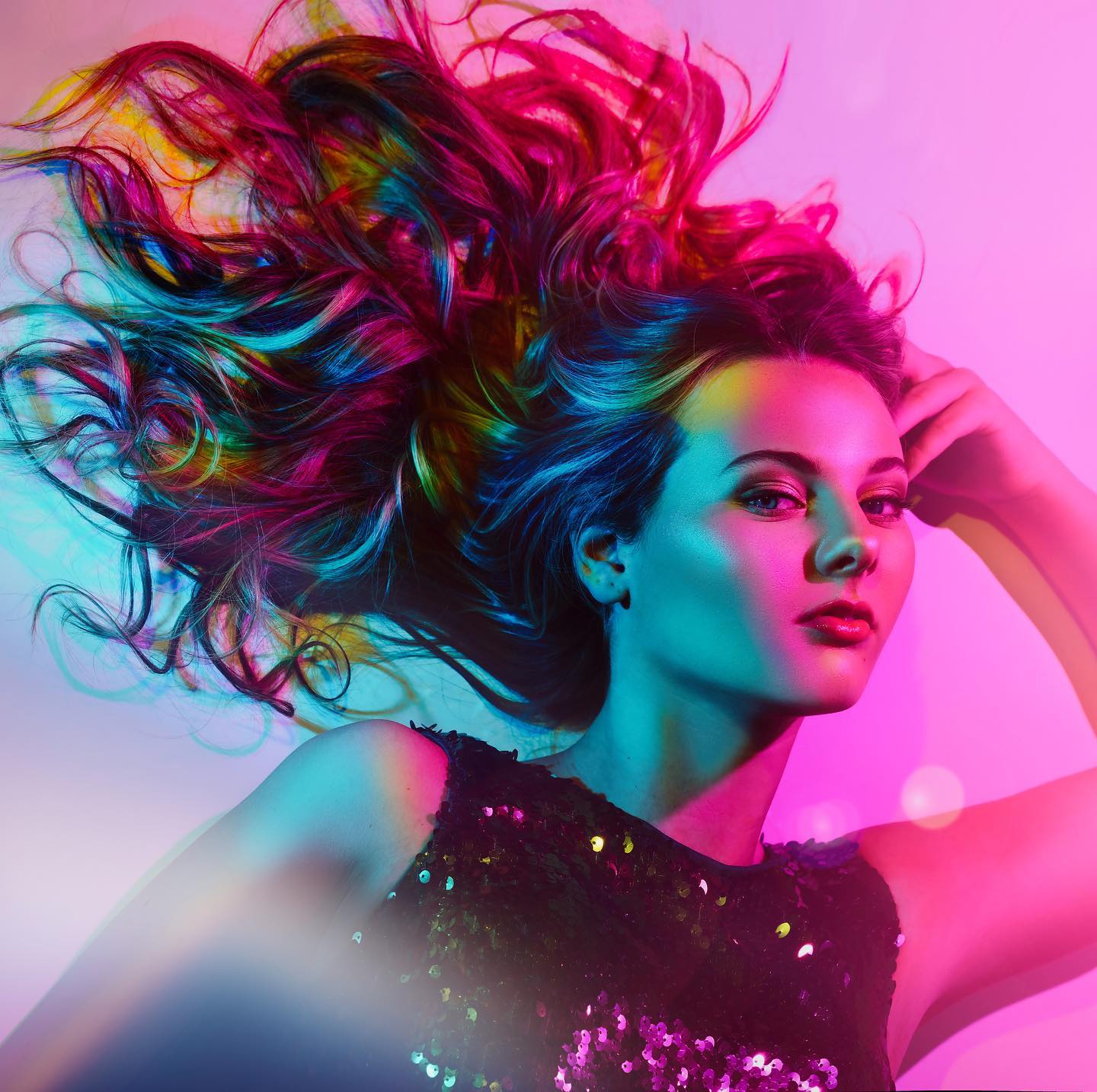 Color Effects Gels
Colored lighting filters, or gels, are often used on accent or background lights to spice up an image with color.  For example, attach a Smokey Pink gel to your rim light, Oklahoma Yellow to your fill light, or Deep Purple to your gridded background light to add mood or drama to your image. 
Another way to creatively add color to your images is to create color gradients by attaching 2 or more colored gels to your flash.  For example, light your background with a beautiful red to purple to blue color gradient by attaching red and blue gels to your flash side-by-side.
Color Correction Filters
Color correction gels are also available to help improve your color balance when shooting with flash.  Your images will look more natural, and you will save valuable time color correcting your image files simply by using the appropriate color correction gel whenever you shoot with flash. 
For example, you may often see bluish tinted images when shooting indoors with flash.  To fix this problem simply attach a CTO Gel to your flash and then either white balance your camera, or set your camera white balance to tungsten.  We include a reference card in Rogue Flash Gel kits to help you identify which filter to use to correct for different colors of ambient light.
Erik Valind Demonstrates Rogue Flash Gels
Watch Erik Valind create a warm, sunny portrait using 1 speedlight and Rogue Flash Gels.