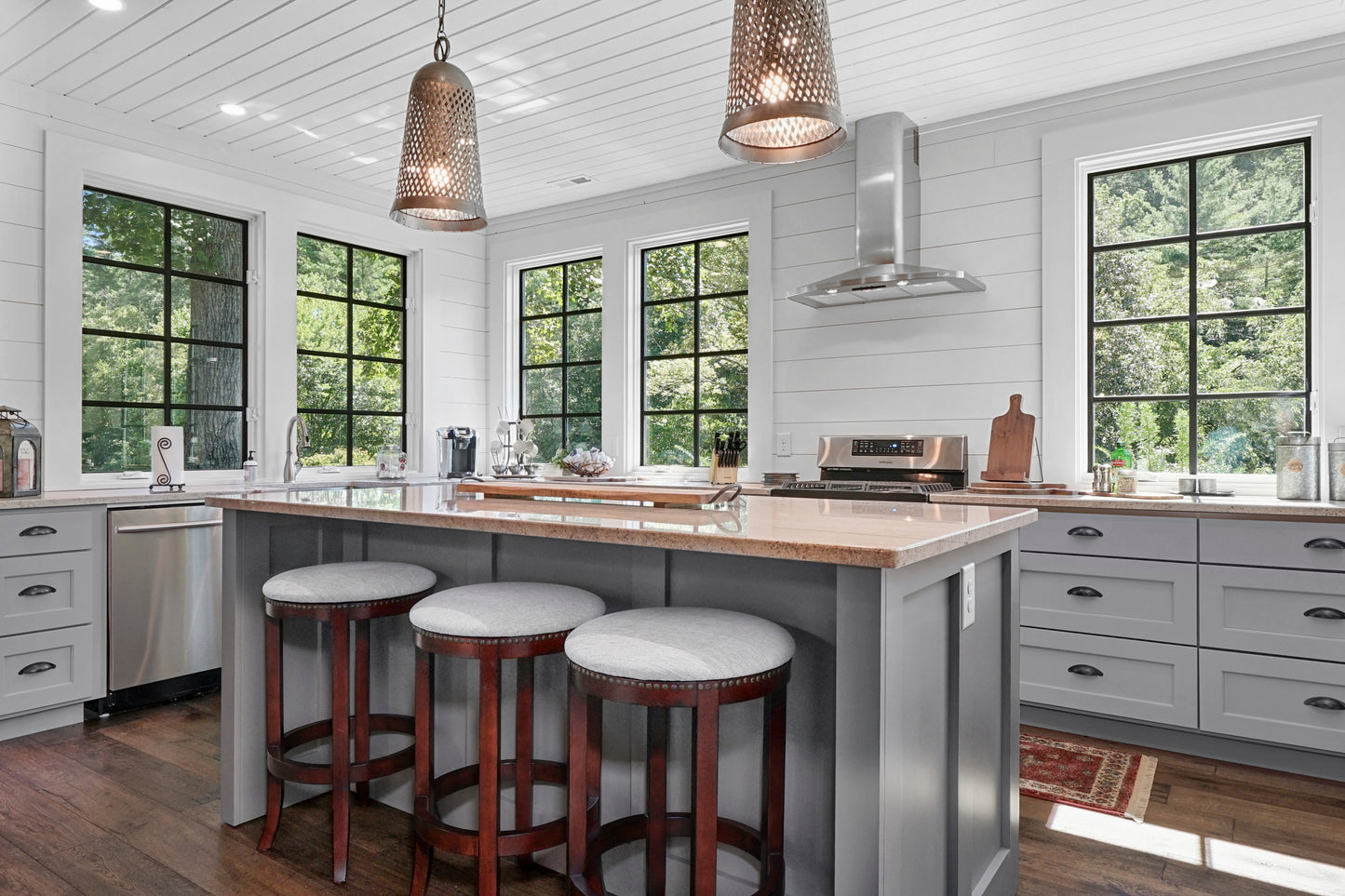 Watch Chris Miller's "Real Estate Speed Shooting 2.0" to see how he photographs the interior of a typical 2-bedroom home in under 20 minutes using just his camera, tripod, and the Nissin MG10 with its wireless remote flash trigger. Check out Chris's website at Imagine Imagery to see more of his incredible work photographing homes in the Palm Springs area.
Shooting Homes Faster is More Profitable
Real estate photographers who want to improve their profitability should evaluate their on-site shooting techniques. If you're spending too much time on-location, or not getting the results you want, then you may be able to make minor adjustments to your shooting and lighting techniques that will help you to shoot homes faster and deliver more professional looking images to your clients.

Shooting homes faster means you can deliver the images to your clients in less time. Real estate agents will appreciate a quicker turn around on your images because they cannot list their properties without them. Requiring less time on-location also makes it easier to schedule the job with agents and homeowners.

To help your clients sell their listings you also need to deliver professional looking images that accurately capture the fine details of each interior space without sacrificing views of exterior gardens or sweeping landscapes. This can be a challenge when shooting homes with bright windows and dark recessed spaces.

Working faster without sacrificing quality can be challenging, but the Nissin MG10 professional flash helps real estate photographers achieve these goals with its unique wireless remote shutter release, reliable TTL performance, portability, and high power output. 
How to Quickly Capture Ambient and Flash Exposures with the Nissin MG10
One of the challenges photographers must overcome when photographing homes for demanding real estate clients is how to deliver professional looking images when photographing difficult interior spaces that feature dark shadows, sunlit windows, and multi-colored artificial lighting. Capturing compelling images with such diverse lighting in a single shot generally isn't possible. To achieve professional results, real estate and architectural shooters usually shoot and composite multiple images, a typically time-consuming process when lighting rooms with multiple lights.
The traditional method of capturing the multiple exposures needed to composite a real-estate shot uses multiple flashes, each positioned on its own light stand and moved multiple times for a shoot. Instead of moving and troubleshooting multiple lights on their stands, all you need is a much simpler setup of your camera, a tripod and the Nissin MG10 with Air 10s commander. By allowing for quick wireless triggering of the camera and flash, the Nissin MG10 and Air 10s wireless radio commander eliminate having to haul a heavy trunk of flashes and light stands.
Once you've got the gear, the shooting technique is easy. For each interior room, simply position your camera on the tripod from your desired vantage point, then press the camera's shutter release button to capture 2-3 bracketed ambient images (bracketed images are controlled from your camera's menu). Then, without moving the camera/tripod, take the wireless Nissin MG10 flash by the handle and position yourself somewhere in the room that you're photographing (out of view from the camera). Aim the MG10 towards a spot on an adjacent white wall or ceiling (also out of view of the camera), then press the MG10's remote shutter release button. This will fire the flash and remotely trigger the camera to capture a flash exposure to combine with the other bracketed ambient exposures of the same room.
That's it. Grab the camera/tripod and head to the next room, then repeat.
Because the camera remains stationary on the tripod you end up with bracketed ambient exposures along with a properly exposed flash exposure for each room. At the end of the day, just download the images for each room and composite them in your image editing software.
This time saving technique is made possible because it has become easy to composite images in Photoshop, and because the Nissin MG10's unique combination of portability, remote shutter release trigger, accurate TTL performance, radio wireless capability, and high power output make it possible to quickly and easily capture a flash exposure without the need for additional light stands, flashes, or remote triggering hardware.
Isn't Shooting HDR a Solution to This Problem?
Using HDR images, either automatically composited by software or hand-layered, can create images that incorporate multiple light sources better than a single exposure.  However, the quality of light and color range in these images is seldom as good as in a composited image incorporating flash. Manually-layered HDR images take a similar amount of time to composite as those incorporating flash.  Using a Nissin MG10 to quickly capture flash frames on location will take your images to another level while still working quickly.
Therefore, to produce the highest quality professional images for your clients, you should capture and then composite (combine) in editing software multiple ambient and flash exposures for each interior space. If done properly, this technique will yield stunning results that capture a home's fine interior finishes without sacrificing the all-important bright exterior window views.
Nissin MG10 - A Powerful Multi-Purpose Flash for Real Estate Photography 


The versatile Nissin MG10 can be hand-held off-camera when using the flash's remote shutter release, quickly attached to a light stand using its built-in 1/4-20 thread, or mounted to your camera using the included quick release 'L' bracket. 
The Nissin MG10 incorporates into the flash grip a wireless remote shutter release button, allowing reliable remote camera triggering when using the flash off-camera up to 300' distance. 


Premium Build Quality and Superior Heat Resistant Design


The Nissin MG10 delivers more power (GN 80 meters, 165 w/s) than standard sized speedlights for lighting large interior spaces. Its design incorporates venting for rapid heat dissipation, heat resistant components and materials, and dual quartz flash tubes to support continuous high power flashes. 


Wireless Radio Transmitter / Receiver 


The Nissin MG10 features an 8 channel 2.4 Ghz wireless radio receiver that supports a range up to 300' when paired with the Air 10s Commander or the Nissin MG80 Pro (set to Commander Mode).  

The MG10 Kit includes the MG10 and Air 10s Commander.
Uses High Performance Lithium-ion or AA Rechargeable Batteries 


The Nissin MG10 uses a patented variable power system that accommodates 8x AA NiMH rechargeable batteries, 2x high performance 26650 type lithium-ion batteries, or the Nissin PS8 External Power Pack (batteries not included). 


Nissin MG10 Flash Compatibility 


Available for Canon, Nikon, Sony, Fujifilm, Olympus/Panasonic (Four-Thirds) cameras. The Nissin MG10 must be controlled from a camera mounted Nissin Air 10s Commander (available in the Nissin MG10+Air 10s kit), or Nissin MG80 Pro (set to Commander Mode).  Please verify your camera's compatibility by checking our easy-to-use Nissin Flash Camera Compatibility Search tool.
File under: Lighting equipment for real estate photography; real estate lighting gear; real estate and architectural flash equipment; real estate photography tips; flambient photography; flambient real estate photography