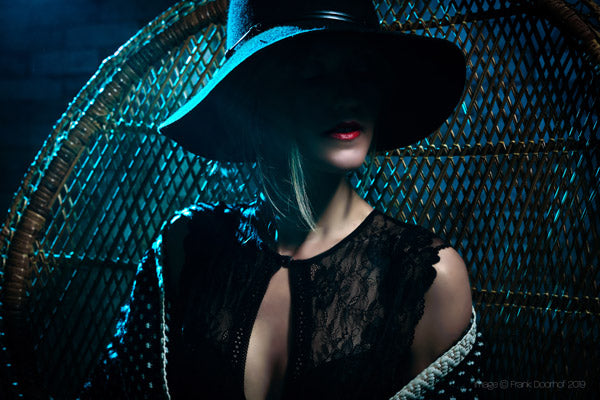 Professional photographer Frank Doorhof created this dramatic portrait using Nissin flashes and Rogue Light Modifiers.
Watch Frank demonstrate how he set up his lights as he walks you through his process for creating professional, studio quality light using small flash and Rogue.  Using small, lightweight tools you can create studio quality light that you can set up anywhere.
Two Light Set Up:  Nissin Di700A Flash with Air 1 Commander, Nissin i60A Flash, Rogue XL Pro with Strip Grid, and the Rogue XL Silver Reflector.
One Light Set Up: Nissin Di700A with Air 1 Commander and the Rogue XL Silver Reflector.
Digital Classroom LIVE is a live, interactive, free, online photography workshop.

During the workshop Frank will walk you through the preparation of a shoot and he will show you LIVE how to set up the light, meter the light, coach the model and make the shot. You can see the results immediately. But that is not all, Frank will also show you his workflow after the shoot, demonstrating how he selects and retouches some of the images he just took.
And the best thing is you can talk with Frank and the crew LIVE in the chat on YouTube or Facebook.
New workshops are available each month.