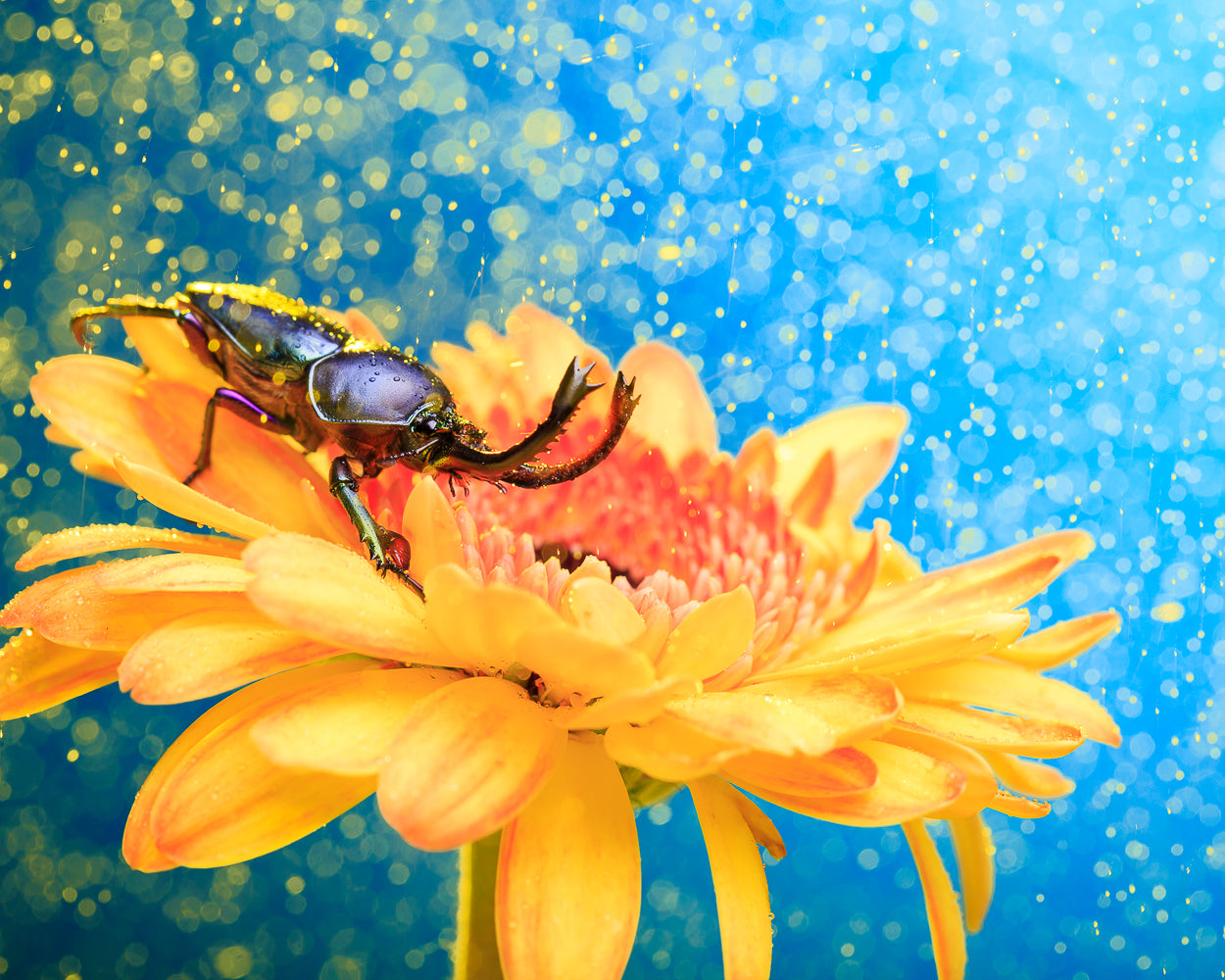 Among photographer Angelo Richardson's favorite things are photography, color, and insects.  Angelo uses Rogue Flash Gels to create the vibrant background colors in these images.  The results are bright, fun, colorful portraits of insects.

The first six images are part of Angelo's Plausibo Collection (#PlausiboCollection).  They are made in Angelo's makeshift mini macro studio with a DSLR and a 100mm macro lens.  For the lighting he uses one studio flash with a soft box and one or two speedlights.  Most of the backgrounds are made with craft cardboard and color paint.  Angelo says, "The Rogue Flash Gels provide the magic!  You can literally mix colors with them.  Oklahoma Yellow on a Red background, for example, creates my favorite orange." His use of background color compliments his subject and makes the image stand out.
"With one set of Rogue Flash Gels, the possibilities are endless."

Angelo's Air Tunes Collection (#ma77_macro) is shot outdoors with small flash and Rogue Flash Gels to add a color accent to the subject and its surroundings.  In the first image below, he used the Steel Green Rogue Flash Gel on a small flash to give the green vegetation a fresher look.
   Follow Angelo Richardson on Instagram: @michael_angelo_77
    Follow Angelo Richardson on Flickr: flickr.com/photos/michaelangelo77
Rogue Flash Gels are available for just $29.95.  Learn more HERE.