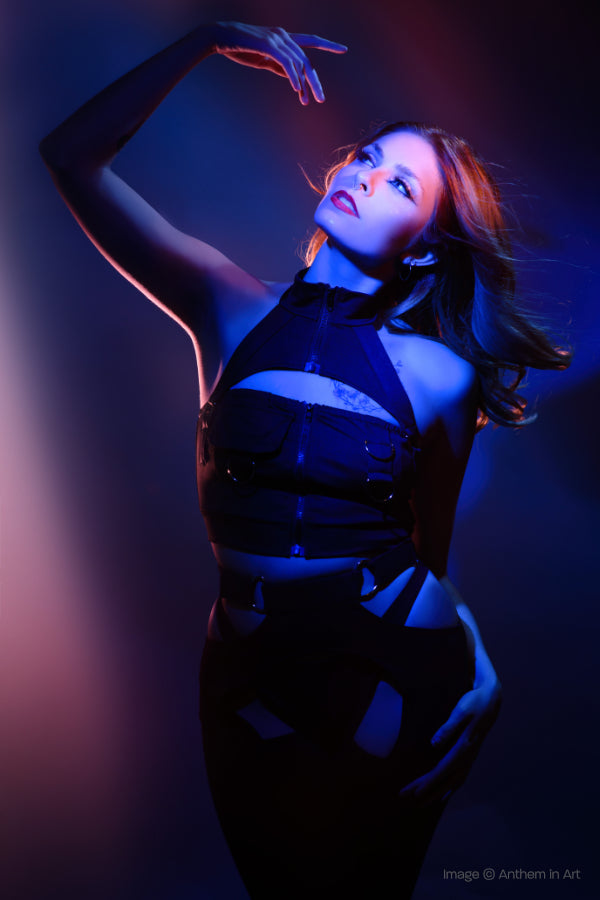 We are pleased to announce that the Rogue Flash Snoot is now available!
Snap the Rogue Flash Snoot to your flash to focus the light for dramatic effect.  These amazing images were created by the talented Jenna Barrett of Anthem in Art Photography using her Rogue Flash Snoot and Rogue Flash Gels.
The silicone snoot is collapsible and can be set to 4 different positions from collapsed to fully extended with each setting producing a different size spot of light.  When collapsed flat for storage the snoot is just 1.5" thick, and it weighs only 2.8oz making it easy to pack into any gear bag.
Round Flashes:  You don't need an extra accessory to use the Rogue Flash Snoot because it snaps magnetically directly to your flash, with no extra mounting accessory required.  It is compatible with Godox (V1, R100, and HR200 head for AD200), Geekoto (GT 250, GTR), and Westcott FJ80 flashes.  Using the Rogue Flash Snoot with Profoto A series flashes (A1, A1X, A10, A2) requires the Rogue PF Adapter (sold separately).
Rectangular Flashes:  The Rogue Flash Adapter (Standard) fits almost all professional size speedlight flashes, including: Godox (TT685, V860, AD200 with standard rectangular head), Canon (580EX, 600EX), Nikon (SB700, SB910), Nissin Di700A, Sony (F45, F60), Yongnuo 685, and other similar sized flashes. It does not fit the Canon EL1, which is too large. Sold separately.
The Rogue Flash Adapter (Small) fits smaller flashes including:  Godox TT350, Canon 430EX, Nikon (SB600, SB800), Nissin (i40, i60A), Sony F32, and other similarly sized small flashes. Sold separately.
See more of Jenna's work on Instagram @antheminart