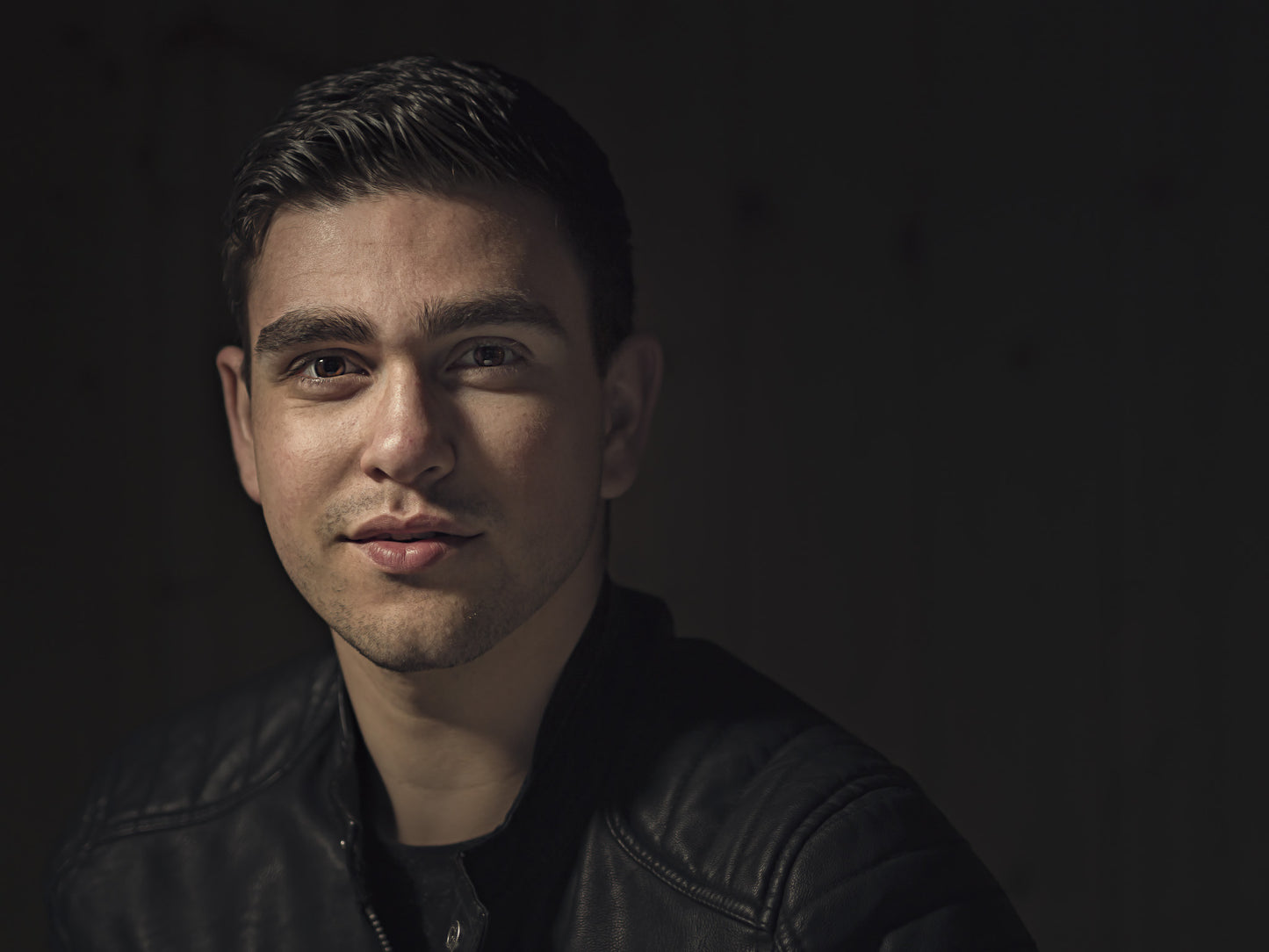 Thank you to everyone who entered our May 2018 Photo Contest. 
Winning Image
Bas Schurink Fotografie
Here's how Bas created this shot:
I made the picture in a tiny space of maybe 8 x 10 feet.  To make a portrait in this small space I needed to work efficiently and use gear that took up a minimum amount of space.  I decided to use a Rogue FlashBender.
The flash is modified with the FlashBender and placed at camera left about two feet in front of the model. To get the look that I wanted, I've angled the flash 45 degrees downwards, so the spill of the small flash will light the model.  The nice thing about the Flashbender is that it can be folded into many different positions and I was able to fold the FlashBender inward to prevent too much light from hitting the background.  Positioning the light this way I was also able to create the Rembrandt Triangle, and I really love that.
To lighten up the shadow at camera left, I've asked the model to hold a reflector. With this reflector, I was able to open up the shadows a bit. 
The FlashBender is really a nice piece of gear to have in your camera bag. It is small and can be used in so many situations.
This picture has been shot with a wide open aperture of 1.8. I needed to overpower the ambient light with a shutter speed of 1/1000, but as 1/1000 is above the camera sync speed, I needed to put the flash in high speed sync mode.  Post-processing is done in Adobe Lightroom Classic CC and Adobe Photoshop.
Check out more of Bas's work:
Think you've got what it takes to be the next contest winner?  Looking to score some awesome new #RogueFlash gear?  Be sure to follow us on Instagram or Sign Up for our Newsletter to stay up to date on details about our next contest.