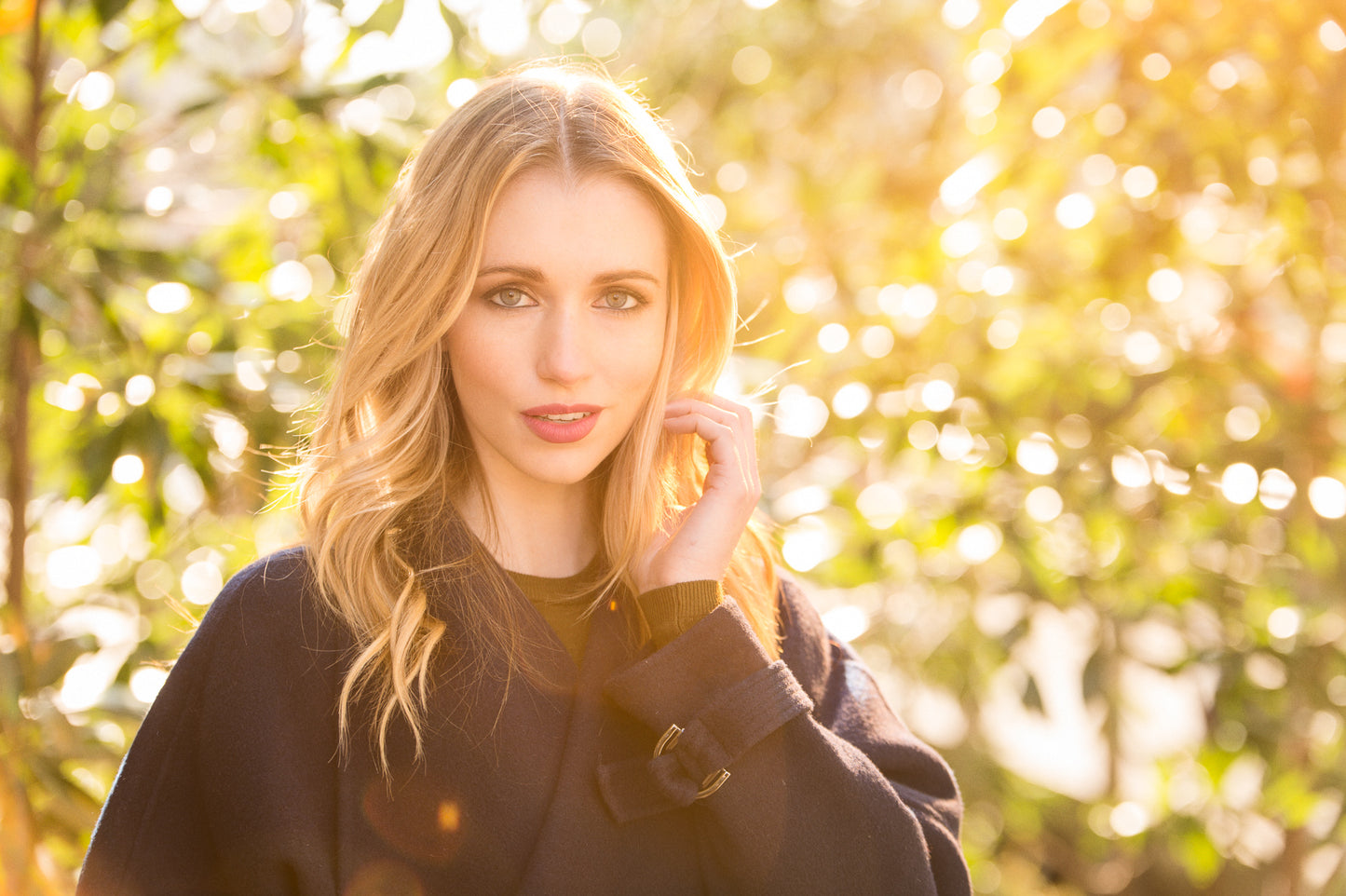 We've all seen those inviting sunset portraits where lens flare is shining perfectly over the shoulder of the subject exuding warmth and beauty. If only you could capture that magic in a bottle… well in this quick video I'll show you how to create this effect, in-camera, no matter what the conditions are outside.
To naturally achieve this lens flare photo you need to wait until sunset and hope that the sun passes unobstructed behind your subject. Unfortunately we don't always have the perfect sunset. When working on cloudy days or earlier in the afternoon the sky actually looks quite blue or gray rather than warm orange and red. So for step one we need to take the camera off of Auto White Balance and set it to a white balance of "Shade" which will take the world and instantly warm it up as seen in these first two photos.
Now that the world has gone from neutral gray to warm, we need to warm up our fake sun to match. If the flash were added to the photo now its light would appear blue, so we need to warm it up by adding two Rogue Full CTO Gels. The first one neutralizes the flash color temperature and the second one really amps up the saturated warm light output.
The final step is the positioning of the light. Lens flare is the result of direct light skimming off the from elements of your camera lens. So use a light stand or an assistant to position the flash behind your subject aiming back at the camera. Get focus on your subject then shift your composition slighting to hide the flash just outside of the edge of the frame. Voilà!! It now looks like you have a beautiful warm sunset in the background. Make sure to experiment with the placement of the flash to produce more or less sun flare in the final image.
Final Images:
Camera Settings: 70-200mm Lens @ ~100mm, ISO 100, 1/160, f/3.5
Find Erik Valind online here: