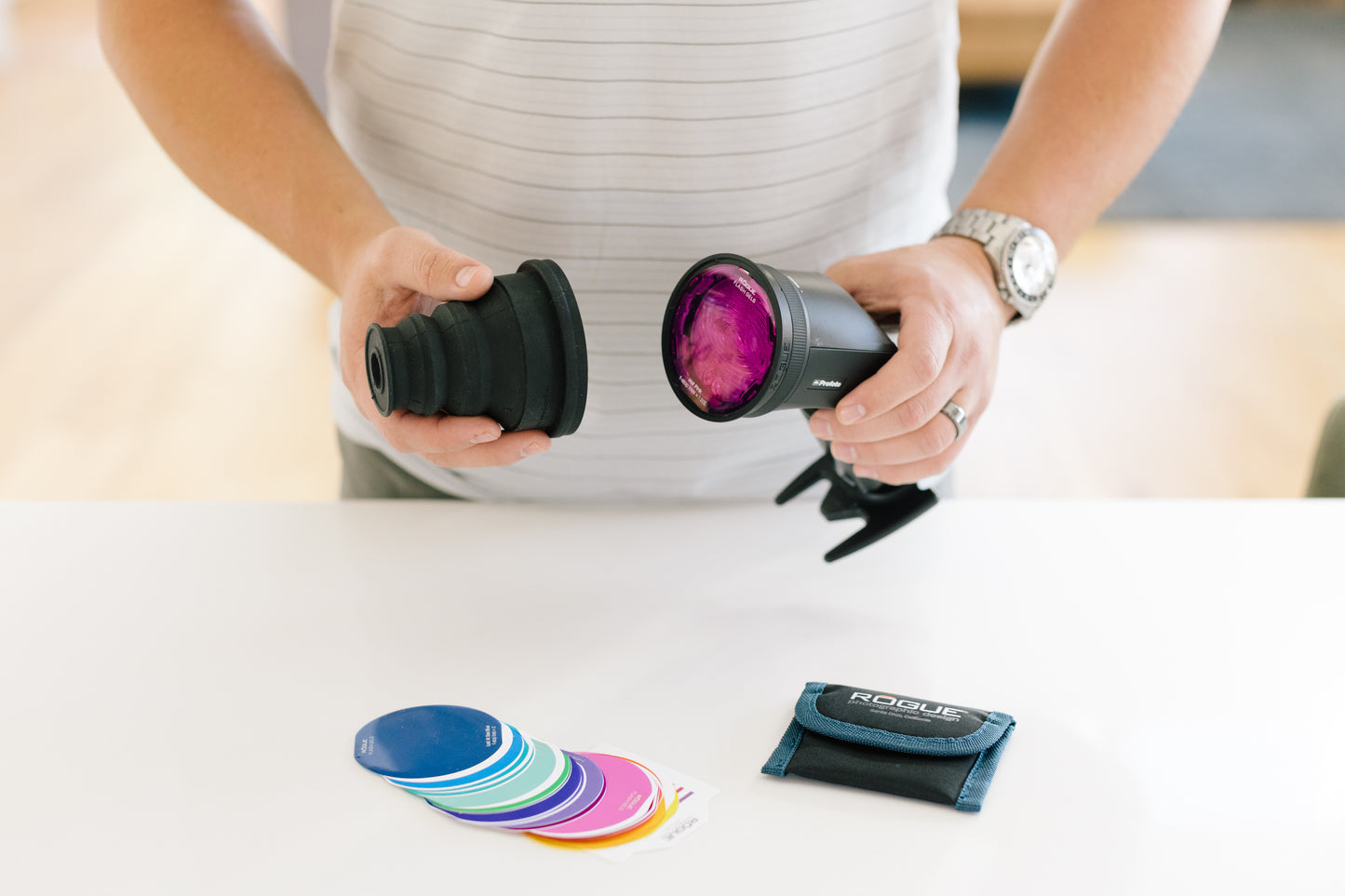 Erica + Jon, the dynamic husband and wife photography and education team, recently created a series of videos demonstrating how easy it is to use our Rogue Magnetic Flash Modifiers.  We designed our modifiers to be incredibly compact and lightweight.  Say goodbye to weighing yourself down with unnecessarily bulky and heavy light modifiers.
Video 1: Rogue Magnetic Flash Modifiers for Round Flashes
Use Rogue Round Flash Modifiers with Godox, Geekoto, or Westcott round flashes. 
Video 2:  Rogue Magnetic Flash Modfiiers for Rectangular Speedlight Flashes
Attach a Rogue Flash Adapter to a rectangular flash to make it work with Rogue Round Flash Light Modifiers.  The Rogue Flash Adapter is available in Standard and Small sizes to fit the widest variety of flashes.
Video 3:  Rogue PF Adapter for Profoto A Series Flashes
If you're a Profoto fan, then you just need the Rogue PF Adapter to make the whole system compatible with your A1, A1X, or A10 flash.
Video 4:  Rogue Flash Snoot
Snap the Rogue Flash Snoot to your flash to focus the light for dramatic effect.  The silicone snoot is collapsible and can be set to 4 different positions from collapsed to fully extended with each setting producing a different size spot of light. 
Video 5: Rogue Magnetic Light Modifiers for Wedding and Portrait Photographers
Learn more about Erica + Jon: ericaandjon.com
 Learn more about Rogue Magnetic Flash Modifiers.